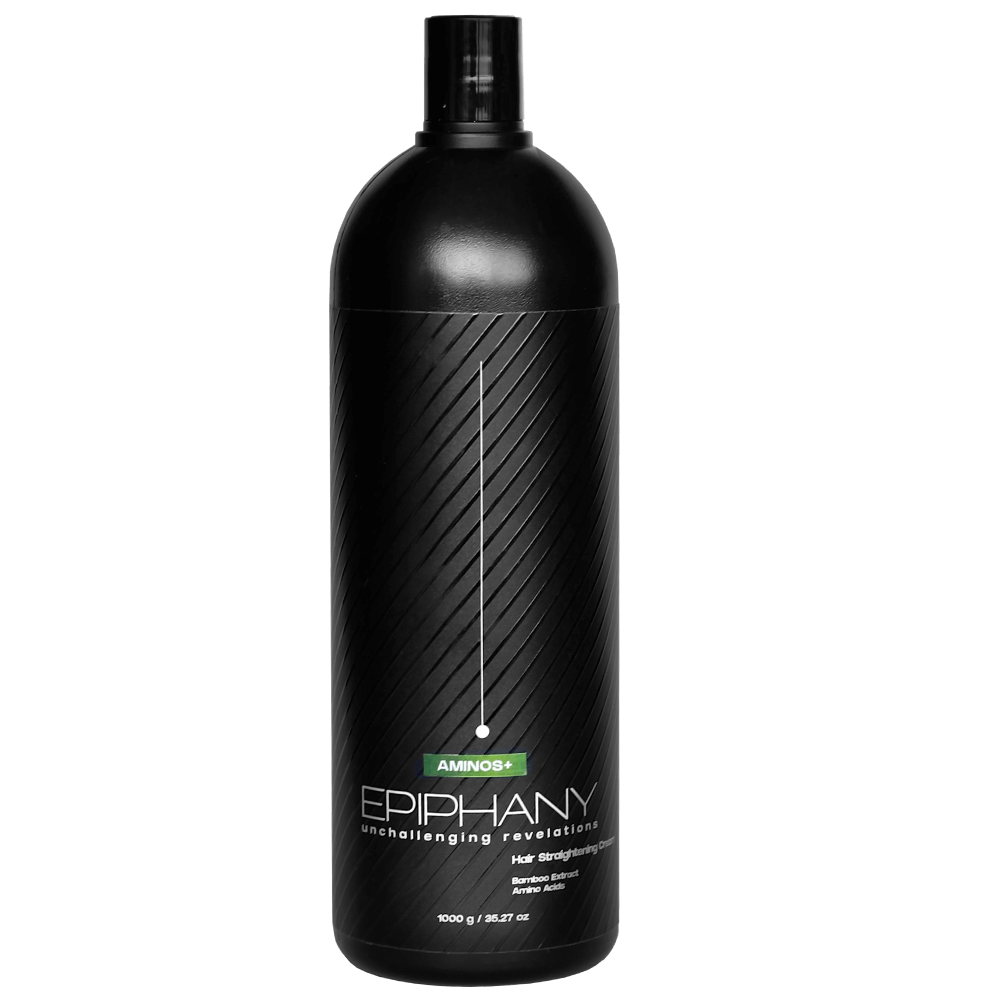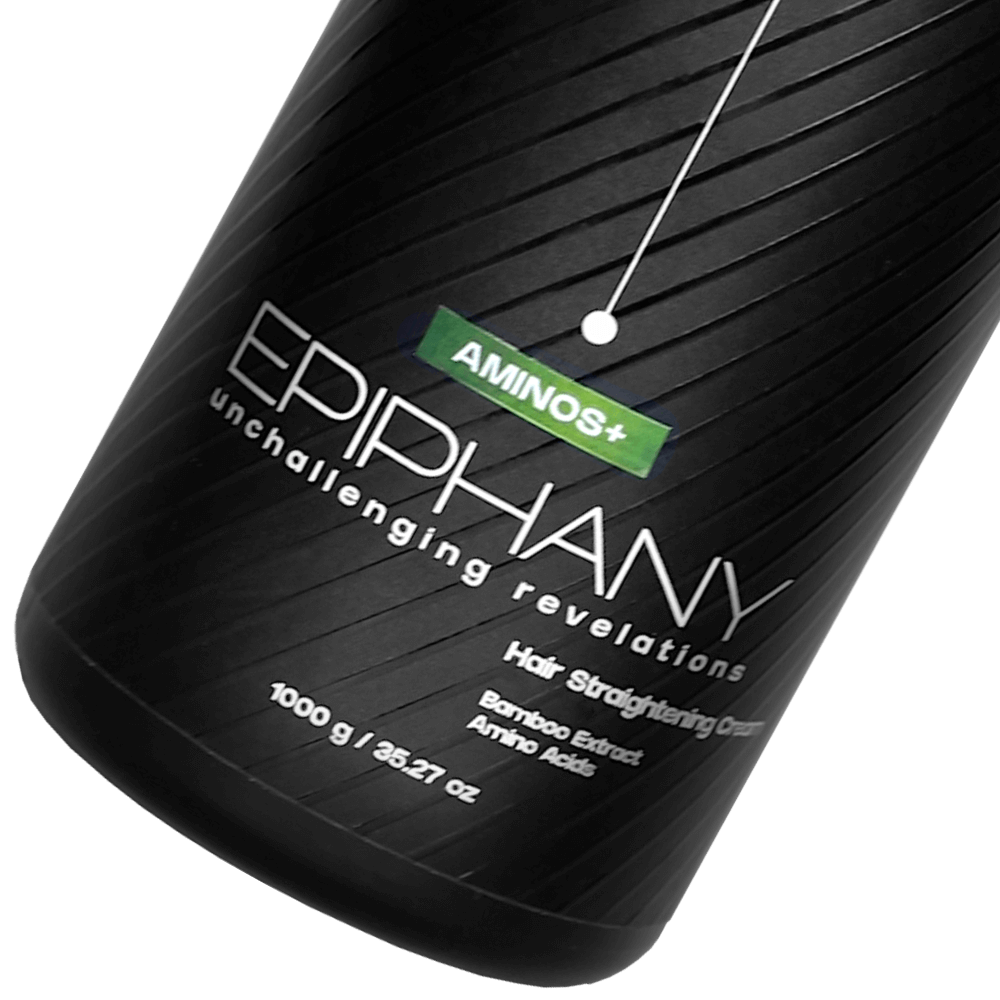 Aminos+ Hair Straightener
The Aminos+ Hair Straightener is for professional use, ideal for virgin or thick-textured hair. Repairs, nourishes, strengthens and smoothes, providing health and shine to the hair.
Share this product with a friend
1. Smooth mirror effect with nutrition:
In general, products that change the texture of the hair are very aggressive to the hair strand and after straightening leave the hair damaged. With epiphany nanoplasty, our premise is to provide hair nutrition and hydration while achieving a mirror-like smoothing with a wonderful shine. Hair with an aligned cuticle that eliminates frizz and facilitates hair care.

2. The client leaves ready for her house:
There are many products on the market where the client leaves with the product applied and must leave it to act on her hair for two or three days and then remove it. With Epiphany, the entire process is carried out in the salon, so the client leaves ready for her house and does not require subsequent processes.
3. Post-treatment versatility:
With Epiphany you can wash your hair, do a special hairstyle or simply do some braids even the same day you have had the nanoplasty. This is thanks to the fact that the hair is completely sealed after the treatment and does not generate conflict when you do a special hairstyle, as if it happens with other treatments.

4. It does not generate bad odors or vapors that are harmful to health:
Being a very natural and organic product, the vapors generated in thermal activation do not have a bad smell or are harmful to health. That is why our treatments are ideal for pregnant women, patients who have recovered from cancer problems, girls and women with sensitive scalps.

5. Compatibility with other treatments:
Because it does not have chemicals, our nanoplasty treatment does not conflict with other products and that is why we can bleach and color the same day as the nanoplasty. We always recommend bleaching the hair first, applying the regenris pro and then doing the nanoplasty to finish with the desired color. Although it is an extensive process, if the client has time it can be done in the same day, which does not happen with other straighteners on the market where you must wait at least a week to perform other hair services.
OTHER PRODUCTS OF THE PROFESSIONAL LINE