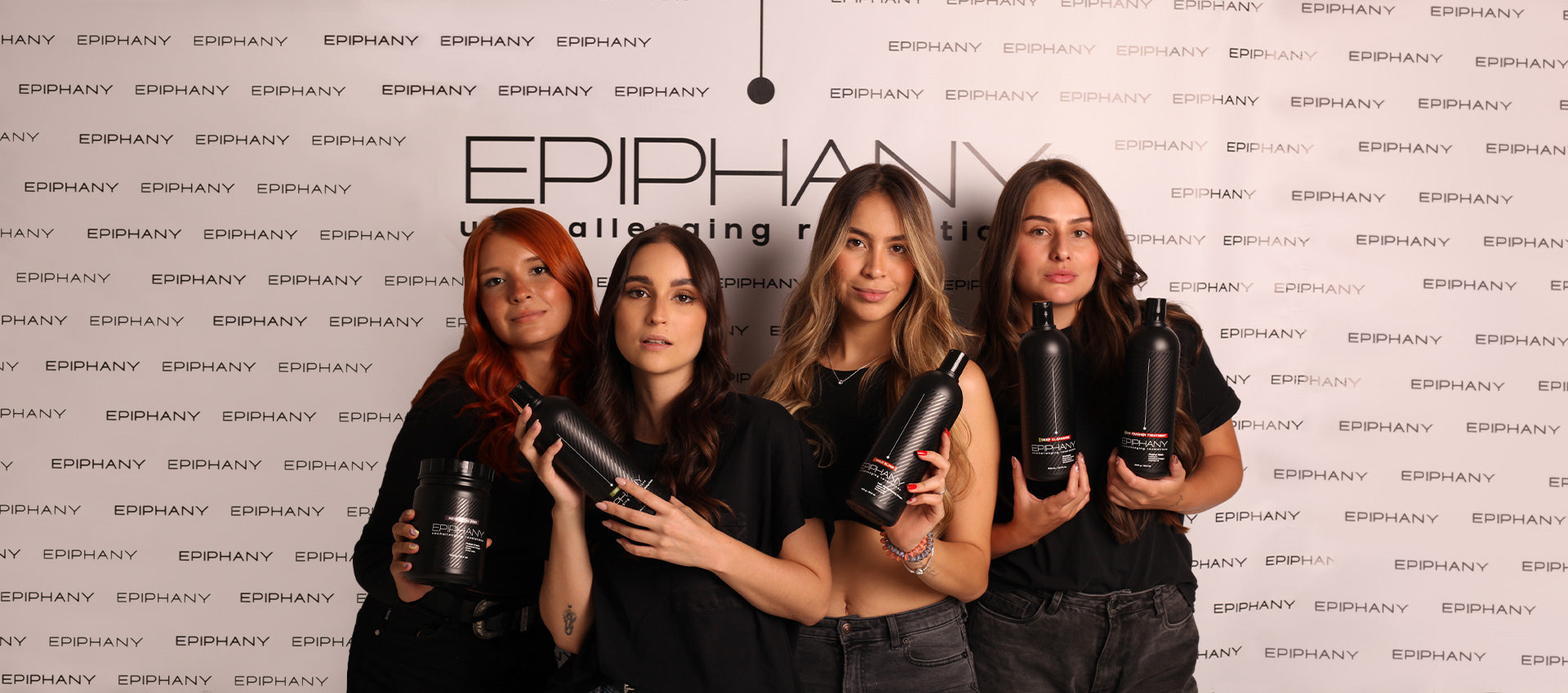 Somos creadores de experiencias únicas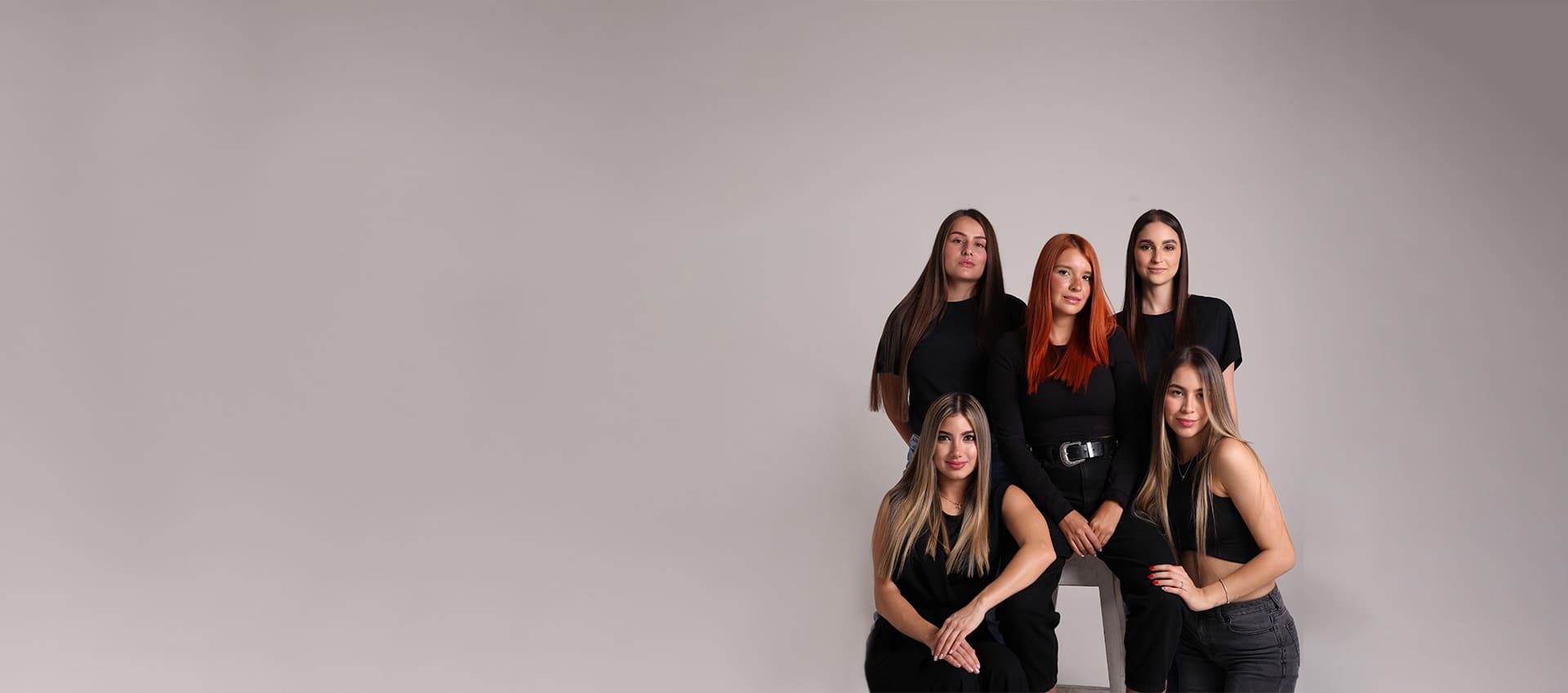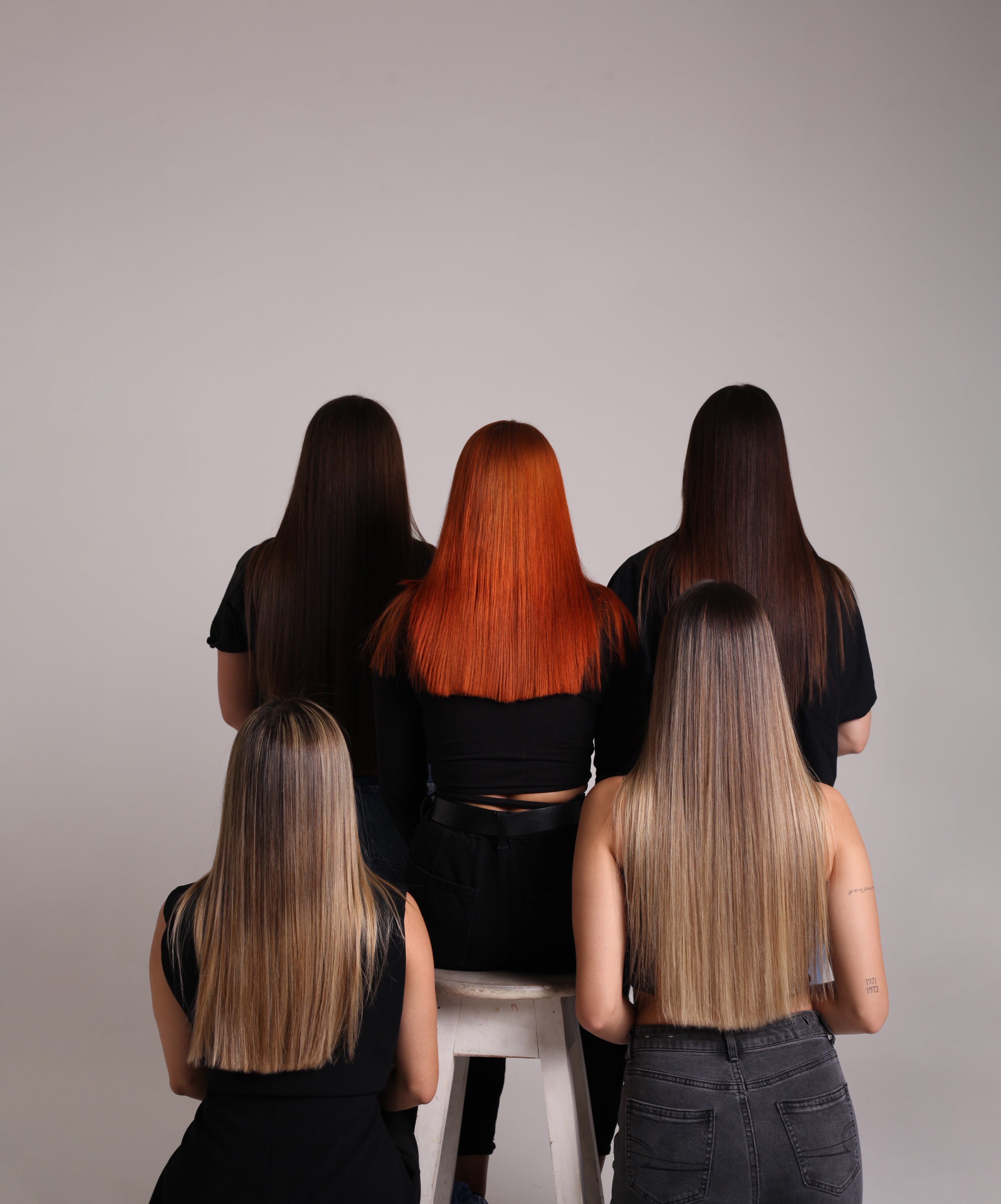 EPIPHANY is a brand created, elaborated and certified in our own cosmetology laboratory, which has a track record in the field of beauty for more than 16 years. We are a creative, inclusive and multidisciplinary brand. We work together to design, create and manufacture hair health products for our clients.
We have a total and relentless commitment to the environment. We oppose the use of any type of chemical. Our values ​​reflect those of its partners. Epiphany is made up of a fresh, vibrant and energetic team with creative talent, industry knowledge and very high quality standards. That is Epiphany: a manifestation, a revelation, an apparition. This is how our products are.
We have created all of our products seeking to highlight benefits that our target audience's clients are looking for, since our content is aimed at professional stylists and people in the process of training to be stylists.
Here you will see those benefits that we seek to highlight in our products.
WHO IS OUR CONTENT AIMED AT?
WHY DISTRIBUTE EPIPHANY PRODUCTS?
Al vender nuestros productos a tus clientes no solo asegurarás un ingreso extra, sino que también estarás promoviendo excelentes prácticas en el cuidado del cabello para aquellos que opten por alisarlo contigo.

Nuestra línea de alisadores capilares líder en el mercado, garantiza resultados prolongados y beneficios múltiples.

¡Descubre todo tu potencial como profesional del cuidado capilar! Contáctanos hoy mismo y comienza cuanto antes
tu negocio exitoso.